Join The Snug
Sign up to the Halda Hita Snug emails to be the first to hear about cosy new products, limited edition designs, exclusive discounts and more.
See our Privacy Policy
Cosy scarves made just for you
Ditch the drab and shake off the scratchy. We're here to help you experiment with colour and create playful, cosy winter warmers that brighten the dreariest of days and that give you a big comfy hug. We set out to do something a little differently in knitwear; to bring you the opportunity to unleash your inner designer and create something totally you.
"Love it, it's so soft and the colours are gorgeous."
"The colours are so pretty and it's so soft! It took me 45 minutes to select because everything looked so good."
"I love the fact the colours match my Old Haberdashers Rugby Club colours"
"Just received my cotton linen scarf. Beautiful and the box is gorgeous too!"
Choose your packaging
It's the little details that count. Our beautifully illustrated boxes give you your first glimpse of the scarf you've made your own. Choose your favourite when you check out for the perfect gift.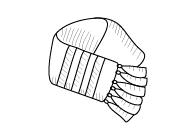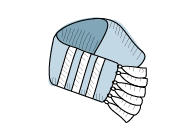 Choose your accent colour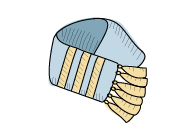 Inspiration
Slide through the images, and get inspired for what you could create